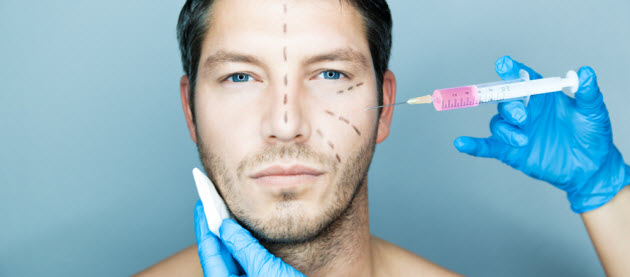 The Rise of The Dishy Dads
22nd February 2016
Forget yummy mummies, there's a new power parent on the block: Dishy dads.
For most men, the usual beauty regime is limited to a quick splash of water to cleanse the face, shave, and a spritz of aftershave before leaving the house.
However, that could all be set to change, as the number of men undergoing facial plastic surgery procedures has substantially increased. According to figures released by the British Association of Aesthetic Plastic Surgeons (BAAPS), face and neck lifts are up by 14 per cent, the number of brow lifts went up by 15.5 per cent and rhinoplasty operations soared by 14 per cent.
It's thought that these procedures have rocketed due to the recent decline of the 'hyper-masculine' aesthetic. With the bushy-beard 'lumbersexual' trend receding, guys are no longer able to rely on their facial hair and baggy shirts to disguise multiple chins and growing beer bellies. In fact, the growing appreciation for 'dad-bods' may be behind the substantial 20 per cent rise in male liposuction and 13 per cent jump in operations to reduce 'man boobs'.
The Farjo Hair Institute offers not only scalp but also beard hair transplant surgery, something which we've seen become increasingly popular as men seek to address patchy facial hair growth. Gone are the days when 'Just For Men' was the only acceptable solution for blokes.
Despite these rises in surgery, it's women who are shelling out the most on self-improvements. Men still only account for 9 per cent of the total number of cosmetic surgery procedures – but this has doubled over the last decade, from 2,440 in 2005 to 4,614 in 2015. Whether it's a rise in celebrity influence shaping the trends, or simply a desire to improve one's looks, surgery is still something to be seriously considered before making a life-changing decision.
So, should yummy mummies be worried about dishy dads stealing their crown? I don't think so, but they should probably keep their hair products somewhere safe, unless they wish to share them!