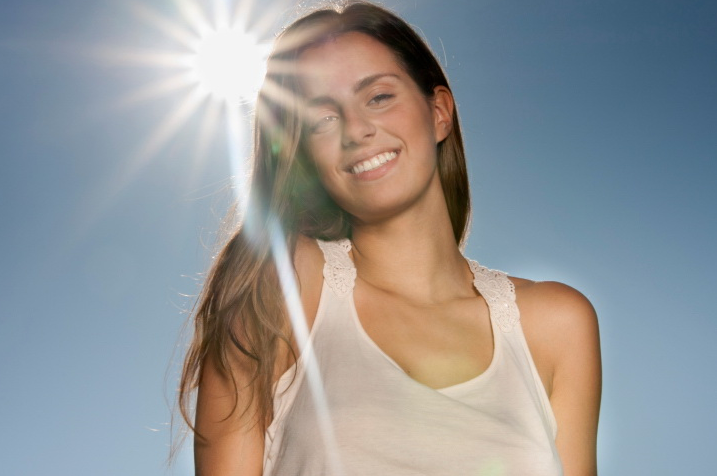 Fight The Frizz
16th July 2015
As the weather heats up it's easy to forget it's not just your skin you need to protect. But what does that mean for your carefully groomed and preserved hair?
Whilst you're soaking up the UV rays, or cooling off in the water, your hair is fighting a losing battle against heat and humidity. Exposure to the sun can leave your hair frizzy, dry and discoloured, making it almost unmanageable, and those with less hair are often left sunburnt and peeling thanks to the lack of protection on the scalp.
The increase of humidity leads to excess sweating, which can make your scalp greasy and dirty. This accumulation of dirt increases the chances of fungal infection, causing damage to hair roots and resulting in damage to the hair and hair loss. The increase in excess sweating means your body tends to lose more water and essential electrolytes, disturbing the body's natural pH level. This can weaken the hair follicles, making them susceptible to breakage.
All in all, it's a pretty convincing argument to cover up on holiday – so here's my top tips for keeping your hair sun safe.
 1.       Don't over-shampoo. A common mistake is overwashing, which can make hair drier as the natural oils are removed. You should also use natural products to reduce the chemicals you use, as these will also dry out your hair. Conditioning helps to lock in those vital oils and moisture.
2.       After a splash in the sea or dip in the pool, rinse your hair in fresh water to remove salts and chlorine which can dry your hair as they soak up moisture.
3.       Leave the electricals at home: save on your luggage and save your hair! Avoid using any unnecessary heat – the sun is a constant source of heat on your hair during the day so try not to make your hair any more dry or damaged with electrical products.
4.       Take your time and avoid blow drying on too high a heat as it can cause a 'flash drying' effect that not only removes the surface moisture but also the water that is bound to the hair. The effect of this flash drying is to make the cuticles dry, rigid and brittle. As the hair flexes, the pressure causes the cuticles to crack. Brushing hair with this degree of cuticle cracking can cause significant breakage.
5.       Cover up – the best way to protect your hair and head from sun damage is to keep it covered up. Alternatively, keeping your hair tied up can also prevent damage to most parts of your hair. If your scalp is directly exposed, use a sun cream with a high SPF to limit damage to developing hair follicles.