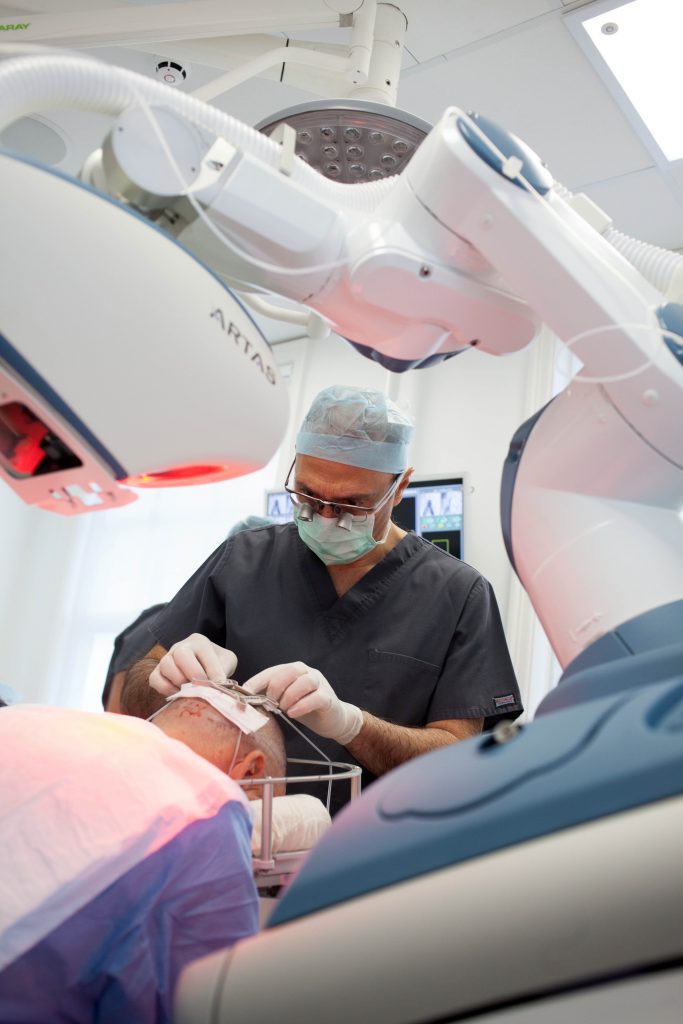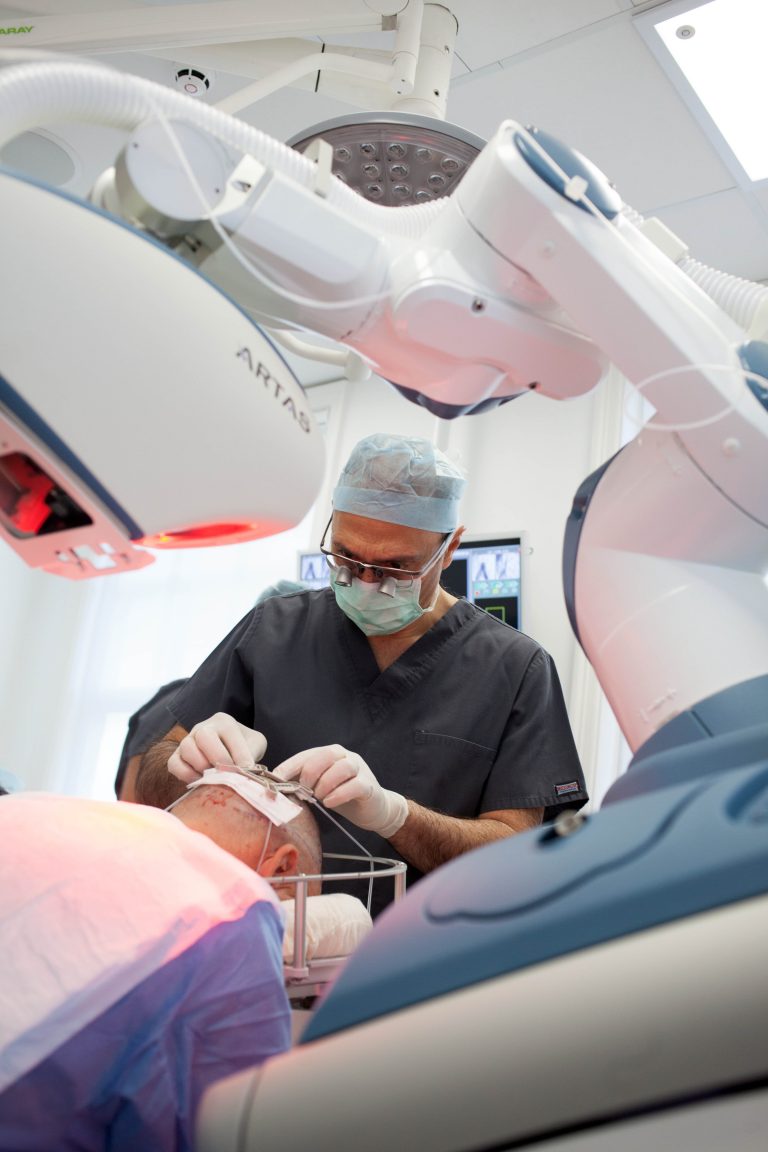 The Artas Robotic System – Your Questions Answered
30th June 2015
By Dr Greg Williams
A lot of prospective patients that walk through the doors of the Farjo Hair Institute have a long list of questions they'd like to ask. This is something we love to see as it helps make sure that our patients are correctly informed before they make any decisions. Amongst these questions is often, "I've heard a lot about the ARTAS Robotic System, but what exactly is it?"
The ARTAS robotic procedure was developed in the United States, and given approval by the country's Food and Drug Administration (FDA) in 2011. By using digital imaging and precision robotics, the system allows surgeons to work with extra accuracy to harvest healthy grafts for transplantation.
Similar to standard FUE, the procedure is minimally invasive and there's no need for a strip of hair-bearing skin to be removed from the back of the head – meaning the patient isn't left with a linear scar after surgery and there's no need for stitches or staples to close the wound. Because of this, patients who opt for the ARTAS procedure usually benefit from a quick recovery time and are able to return to normal activities after a day or two, including sport.
Another question that's usually spinning around the head's of our patients is, "how long will it be until I notice a difference?" With any hair transplant, you'll notice transplanted hairs beginning to grow about three to four months after the procedure. At around eight months post-procedure, you'll be able to see a noticeable improvement and after a full year, you'll see something close to a final result.
Next up, most people want to know if the procedure hurts. As with the other forms of hair transplant surgery we carry at the institute, ARTAS is an outpatient procedure and only requires a local anaesthetic, which can sometime cause some initial discomfort. Some patients can experience minor discomfort and swelling after the surgery, which subsides within three days – but many patients report feeling very little pain afterwards. Surgery can take anywhere from four to eight hours, but our surgeons and staff will make sure you're as comfortable as possible throughout the procedure.
The cost and price of the procedure is another question people are understandably desperate to ask. It's hard for us to give prospective patients a definitive answer on this as it depends entirely on the amount of new hair desired and therefore, grafts required.
One of the only things that many people view as a downfall of ARTAS, and standard FUE, as opposed to strip FUT is that the donor area often needs to be shaved on the day of surgery. But for most, this is a small sacrifice for the results they are set to achieve.
If you have any more questions on ARTAS, or any other surgery, please give us a call on 08453 132 131.
Picture credited to Chris Bull.