Developed from scientific and clinical research since 2005, the ARTAS Robotic System is a medical device that in the main extracts hair grafts for FUE transplantation.
The ARTAS® is the world's only Robotic System for hair transplant surgery automation, and the Farjo Hair Institute acquired one of the first such devices to be sold in Europe back in 2013. At the time, it allowed our highly trained surgeons to achieve larger cases safely and efficiently.
Currently, we are not using the system, as we are utilising newer excising and graft extraction systems that are more efficient and fit for purpose in our hands.
Actor & Farjo Patient Sanjeev Bhaskar meets the Farjo ARTAS® back in 2015!
Farjo Awarded First UK Centre of Excellence
31st March 2016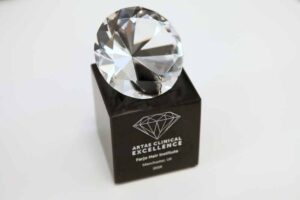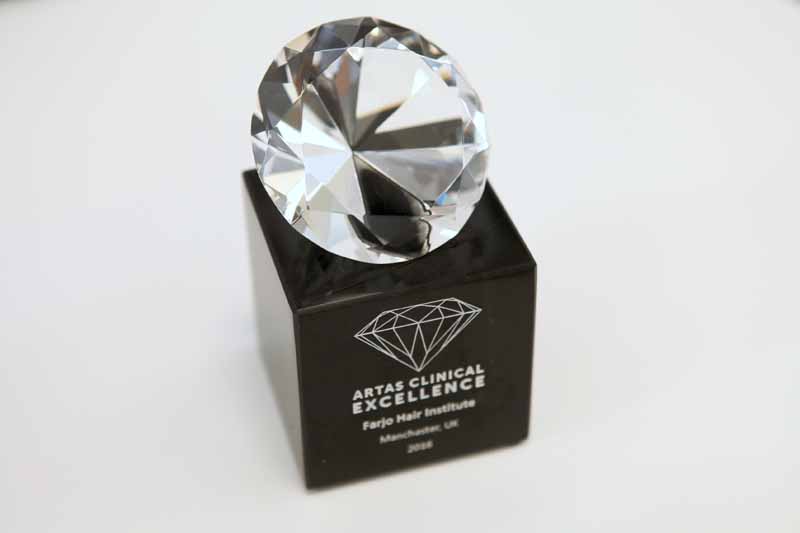 The Farjo Hair Institute actually became the first UK clinic to be granted Centre of Excellence certification for its use of the ARTAS robotic hair transplant system back in 2016. At the time we were one of just two centres in Europe to hold the title, which was awarded by ARTAS creator Restoration Robotics Inc.
Dr Bessam Farjo, the founder of The Farjo Hair Institute, commented: "The ARTAS robotic system has completely revolutionised our work here at Farjo and our patients have seen fantastic results. The industry is constantly pushing the boundaries of new technology and the ARTAS is an excellent example of that."
Pioneering stuff indeed from the team at Farjo Hair Institute! See the full article and photos