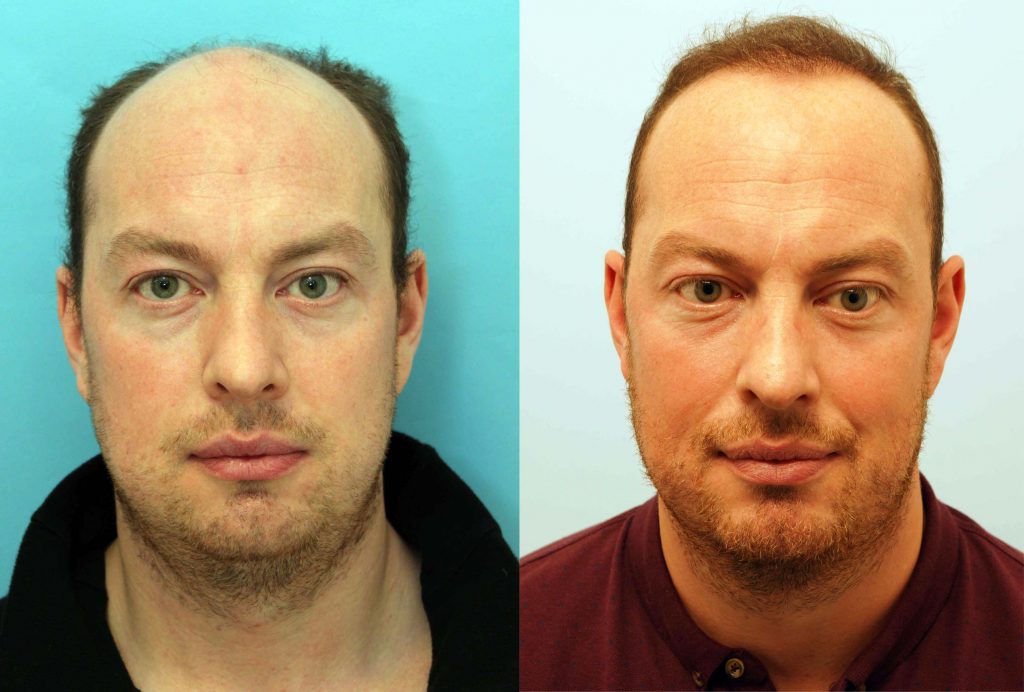 Getting To The Roots Of Harley Street
21st April 2015
by Dr Greg Williams
Last night, some of your may have spotted me on BBC2 documentary, Inside Harley Street – a three-part series which looks at what goes on behind those quaint little Georgian doors on the world famous street, including that of The Farjo Hair Institute.
While some might regard the street as off-limits to anyone who isn't part of the six-figure salary gang, others might look down on the famous street as home to the egotistical elite. However, that's simply not the case. My patient, Michael Pulman, followed in the footsteps of numerous follically-challenged celebrities, such as Wayne Rooney and Calum Best, to undergo a hair transplant last year. After years of being teased by friends for being a tad thin on top, Michael (or 'Baldy' as he was often referred to!) came to visit me, in search of a solution.
Michael decided some time ago that he wanted to give himself a makeover – both in terms of his looks and career path. At just 33, he wanted to give himself a confidence boost and overcame his family and friends' concerns to plough ahead with the strip FUT surgery.
The procedure involves removing a strip of skin from the back of the head containing healthy hair roots, which is then divided into individual follicular unit grafts, measuring approximately 1mm in width. Small incisions are then made in the receiving area of his scalp using a variety of needles and tiny blades where the follicular unit grafts are individually inserted. This is versus the alternative FUE method of individually extracting the grafts from a shaved scalp.
To ensure that the final look is as natural-looking as possible, the grafts are blended in among the thinning or balding areas in such a way to match the original hair's characteristics; for example, the direction of growth.
It usually takes around eight months to see growth that will make a significant cosmetic difference and, one year on from his surgery, Michael is now sporting his new, fuller head of hair.
While hair transplant procedures have advanced hugely in recent years, you should still ensure that you have discussed all options, in full with your specialist before committing to surgery.
So, what did you think of the show? Let us know by tweeting us @BessamFarjo or @Drgregwilliams.