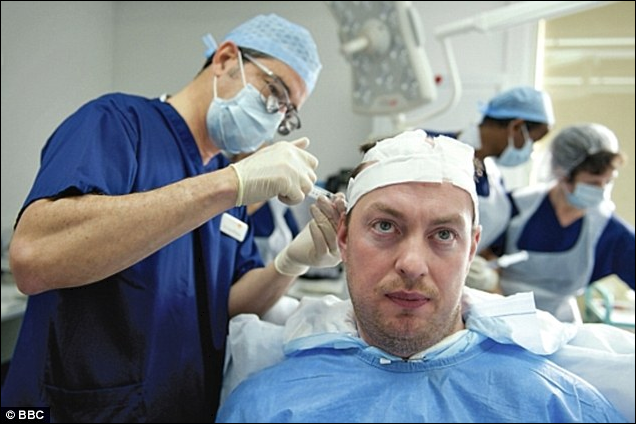 Inside Harley Street
20th April 2015
Have you ever wondered what happens behind the clinic doors on world-famous Harley Street? Well, here's your chance to find out!
It's a name that's synonymous with everything from lip fillers and wrinkle busters, to pioneering cancer treatments and, you guessed it, hair loss surgery.
BBC documentary series, Inside Harley Street, which launched on BBC2 last Monday, is a three-parter exploring the world of Harley Street and the surrounding medical neighbourhood.
Tonight's episode shows our very own Dr Greg Williams at our Harley Street base as he treats patients, Michael Pulman. The 33-year-old dad-of-two approached The Farjo Hair Institute last year for a solution to his hair loss, after being teased by friends for being thin on top.
Will you be tuning in tonight?
Join the conversation using #InsideHarleyStreet and tweet us @BessamFarjo or @Drgregwilliams.