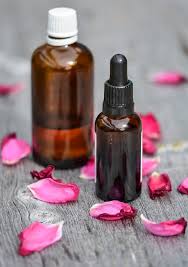 Oil The Cracks Of Your Hair
20th May 2015
We've all been there, walking down the aisles of Boots and Superdrug wondering which shampoo and conditioner to go for next. Is it the smell, the bottle, the brand or – as strange as it may seem – the fact that the product contains oils, that sways your decision?
For decades, olive oil has been used by people wanting DIY hair care solutions and, although the logic might seem skewed, there's definitely some sense behind it.
It may seem contradictory, but the oils contained in oil-based formulas – such as Argan Oil Hair Treatment and Moroccan Oil Treatment Original – penetrate the hair shaft to help repair the structure of follicles. These products contain essential Vitamin E and natural anti-oxidants which moisturise the hair, whilst purifying it at the same time.
Such shampoos are particularly beneficial for those who suffer from dry hair and flaky scalps, but they can do even the most luscious of locks a world of good too.
Many chemical-based shampoos cleanse the hair so thoroughly that they actually strip it of all its essential oils, leaving follicles desperately dehydrated and your hair prone to split ends and breakages. Alternatively, people who regularly use these heavy chemical formulas can also be left with an unwanted collection of natural oil at their roots due to the silicone in the products – defeating many people's shampooing objective of getting rid of that greasy look.
So, when you're scaling the shelves for your next bottles of shampoo and conditioner, consider choosing an oil-based alternative – it could work wonders.