To Lather Or Not To Lather?
13th March 2015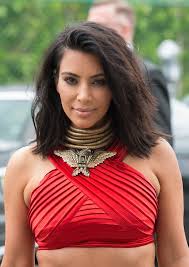 Whether it's a splash of egg yolk, or a blob of conditioner before shampooing, it seems there's always a new flavour of the month when it comes to keeping our tresses in tip-top condition.
This week, it looks like reality TV favourite, Kim Kardashian, is leading the pack as she revealed that she often leaves it five days before washing her trademark locks. And, while it's possible that this routine may change now that she's reached for the bleach, we thought it was time to address some commonly-asked questions around hair washing.
'What's the optimum time between washes?'
The simple – and somewhat frustrating – response to this question is that there is no right or wrong answer. While some will argue that they don't feel clean without a dollop of shampoo every morning, others maintain that such regular washes could lead to a greasy mane of hair. It's all about knowing what's right for you and adapting your routine as you see fit. Fine hair is likely to need a lot more TLC from the suds, while thicker, drier hair may be happy with just two washes a week.
'Will excessive washing remove the natural oils in my hair?'
This is a commonly held belief and one that isn't entirely true. Shampoo strips hair of oils to prevent a build-up of dirt, making hair dry. In response to this, your hair tries to restore these oils, but can overcompensate and make it greasy. It's often a good idea to give your hair a break from lotions and potions, or if you're feeling very brave, a trip down the 'no-poo' route could be a chance to see how long you can go without shampoo.
'Is 'lather, rinse, repeat' still en vogue?'
We've all seen this instruction on the back of shampoo bottles and wondered why on earth we need to be told how to clean our tresses! While it's true that you might need to scrub more than once, it's worth remembering that thorough rinsing is essential to avoid unwanted gunk, especially at the back of the head. If your hair's very long or thick, tip your head over to make sure that any hidden residue is washed away.
While trends for keeping hair spic-and-span will come and go, we always advise patients to think about what works for them, especially if they're considering hair restoration procedures; it's important that we know what types of products they're using on a regular basis, so that we can tailor their treatments.