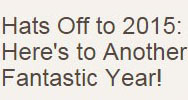 December 15 Farjo Newsletter Is Out!
11th December 2015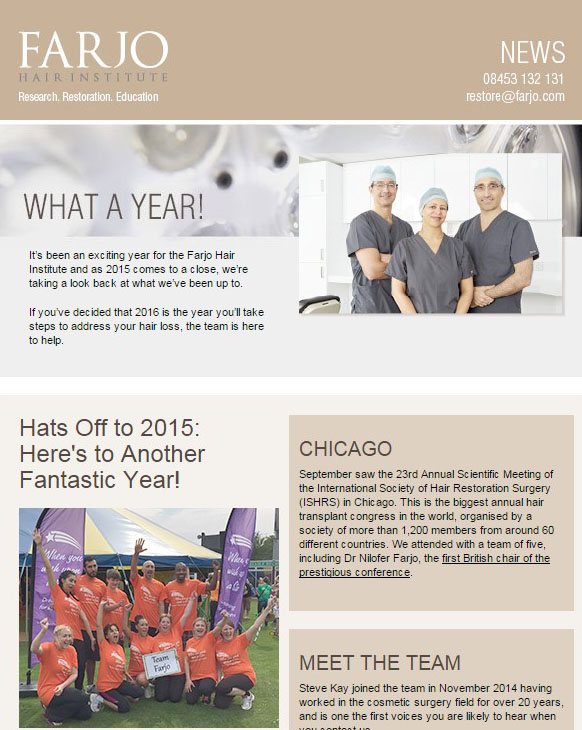 It's been an exciting year for the Farjo Hair Institute and as 2015 comes to a close, we're taking a look back at what we've been up to.
If you've decided that 2016 is the year you'll take steps to address your hair loss, the team is here to help.
As 2015 comes to an end, we wanted to look back on all of the brilliant projects we've been involved with over the past year – it's certainly been one to remember!
From chairing conferences to TV appearances, team fundraising and even partnering with a national charity, Farjo really has seen it all this year!
After an incredible year with many fantastic achievements, we're really looking forward to seeing what 2016 has to bring for us at Farjo. Thanks for all of your support over the past 12 months and we hope you all have a great New Year!
Sanjeev has been a patient at Farjo for a few years and this year, he decided to speak publicly about his surgery. In a series of videos, he chats with Dr Bessam Farjo on a variety of subjects relating to hair loss and hair transplant surgery. Watch here.