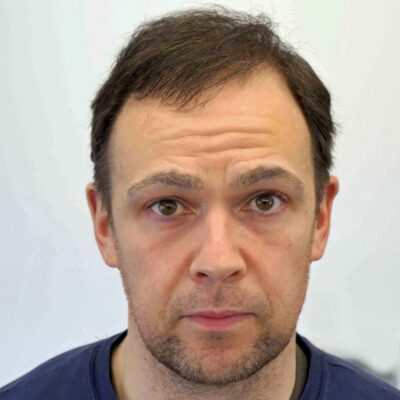 David Bown
Procedure Overview

STRIP FUT
Type 6 Hair Loss
OR alternatively call
0333 370 4004
David is 37 and from South Wales. He felt that his hair loss made him look much older than he looked and felt.
His intense internet research led him to Farjo but even then he waited a few months to have surgery after the initial consultation.
The photo album here shows the result of his first hair transplant strip FUT to the front and hairline. He is planning a 2nd procedure for the crown soon.
Procedure gallery