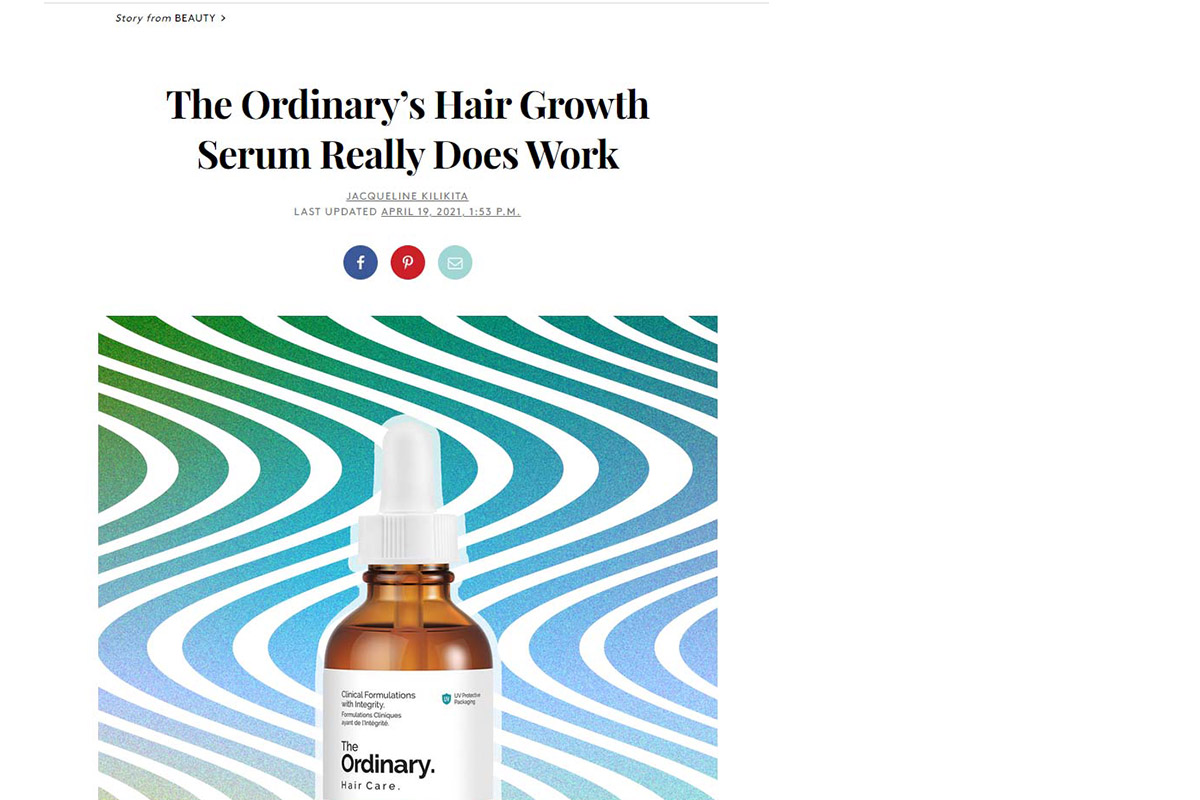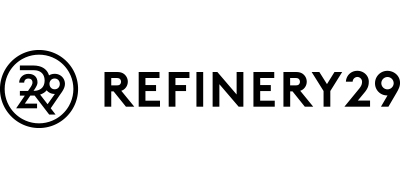 Refinery29 magazine feature
The Ordinary's Hair Growth Serum Really Does Work
From CeraVe's Hydrating Cleanser to Elvive's Dream Lengths Wonder Water, TikTok has propelled many under-the-radar beauty products to instant fame. The latest one to steal the limelight? The Ordinary's Multi-Peptide Serum For Hair Density, $17.90.
Proven medications:
Dr. Nilofer Farjo of the Farjo Institute says that there are also some medicines that can help manage hair loss and hair density. "Finasteride in tablet form is probably the most effective medicine for strengthening hair and halting further loss," she explains. "Another popular treatment is minoxidil, widely known as Regaine. You normally have to apply it as a foam or lotion, but can also be taken in tablet form. "You can buy the topical version over the counter at multiple pharmacies as well as Boots and supermarkets. The Farjo Institute's Dr. Bessam Farjo adds that these are the only FDA or MHRA-approved medications to treat patterned hair loss. While some other products may advertise hair growth, they are unlikely to be backed by scientific research.
What about hair supplements?
"The problem with supplements is that you could walk down the aisle of most chemists and find an array of supplements promising to help hair loss," says Dr. Bessam. "But the truth is, this is an area of the market where unfortunately you might see a lot of overpromising and perhaps miss-selling." Dr. Nilofer seconds this and adds: "There is a definite place for these non-prescription products as part of your hair loss treatment regimen, as long as you appreciate it is more of a support role."
"Supplements are also a good option if hair loss is at a very early stage, or the objective is to improve the quality of existing hairs," continues Dr. Nilofer. When it comes to product recommendations, The Farjo Hair Institute rates Help Hair Vitamins, Viviscal Pro Tablets and Florisene tablets, the latter of which may be beneficial for women who are deficient in iron. Again, it's important to consult your GP or hair expert if you have any worries or concerns about hair growth.