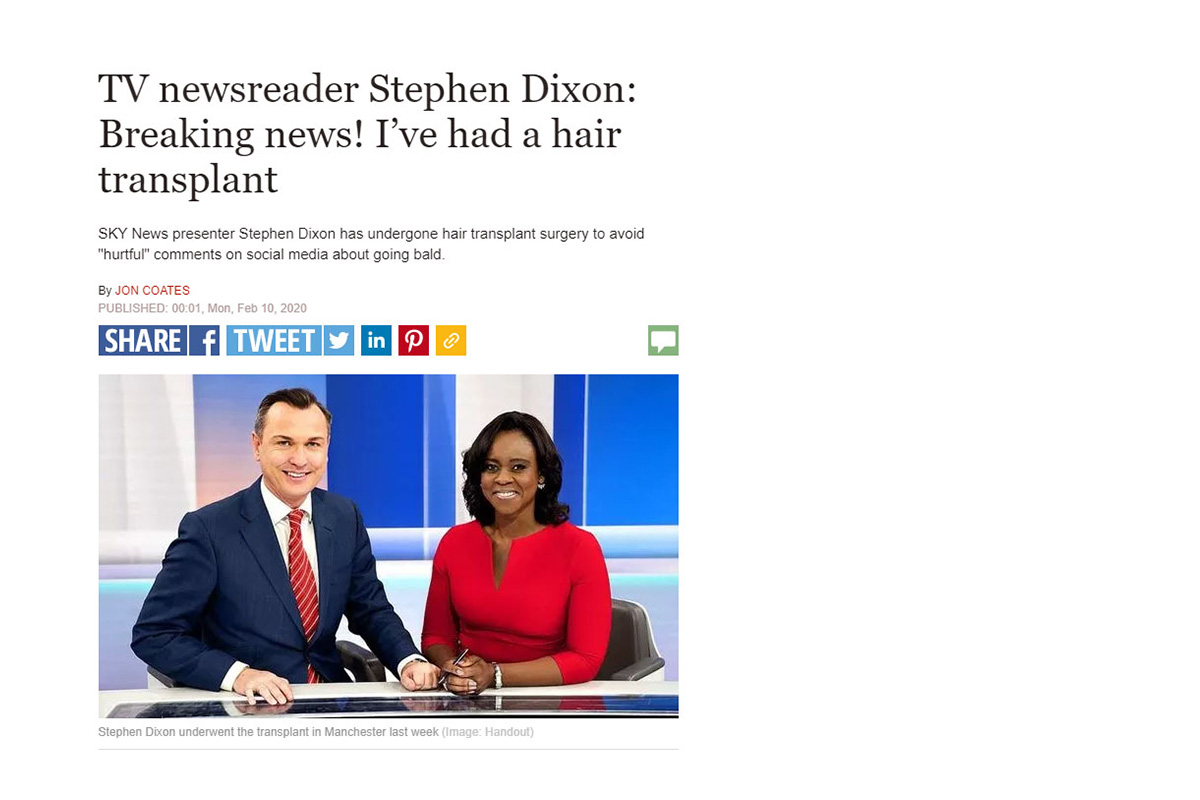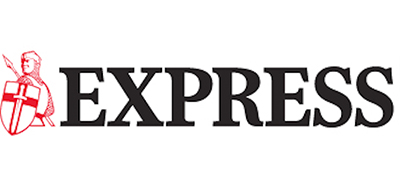 Daily Express celebrity feature
TV newsreader Stephen Dixon: Breaking news! I've had a hair transplant
SKY News presenter Stephen Dixon has undergone hair transplant surgery to avoid "hurtful" comments on social media about going bald.
"If my hair is going, it is nobody else's business but people will comment. They will say things about how you look and how you style your hair, if you are going a bit bald or have put a bit of weight on.
"And so you are more aware of the public perception of you. You are very aware that the public are watching you getting older and will comment. It does get very personal.
"Even if they don't intend it to be an insult, you really do feel it. So in that sense that was certainly in the back of my mind."
Stephen was encouraged to have his transplant by a friend who went to the Farjo Hair Institute in Manchester. It was set up by pioneering surgeon Dr Bessam Farjo more than 25 years ago.
This clinic has treated celebrities including Cold Feet star John Thomson, former England footballer David Platt and former EastEnders star Shaun Williamson.