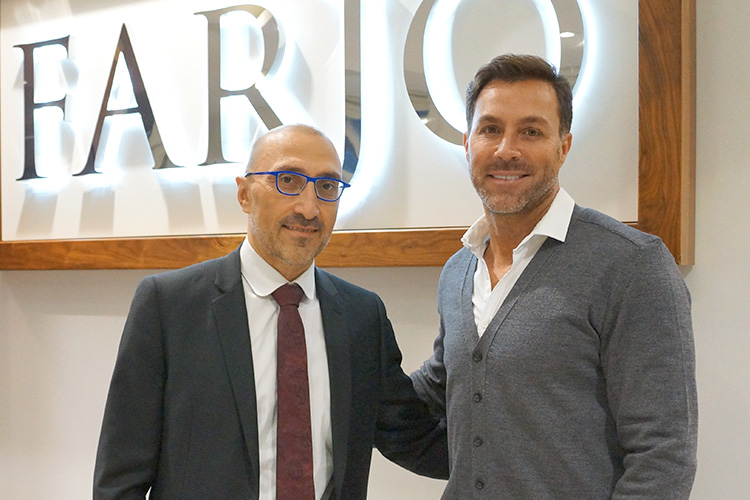 PRESS: RHOC star Ashley Ward goes a'head with hair transplant
13th October 2017
With this autumn heralding the return of the much loved, Real Housewives of Cheshire to our screens, we are used to seeing star of the show and firecracker, Dawn Ward, at the centre of many discussions; however, this week the topic has been that of her family.
Discussions around Ashley's procedure aired on the first episode, with daughter Darby outing her beloved dad around the dinner table stating; "You're having a hair transplant because you're not happy with your hairline aren't you?"
Ashley, who has played for clubs such as Norwich City, Barnsley and Derby County, has suffered with the issue of his hairline for a while and after a lot of consideration and a push from the leading ladies in his life, decided to take the plunge and book himself in for a hair transplant.
Speaking candidly before his procedure Ashely said, "A lot of people said you don't really need it, but I'm trying to nip it in the bud as I can see that it is thinner than it was."
"I'm hoping that it's going to give me a more youthful look and reverse the receding. I'm looking forward to it and I think it will give me a bit more confidence."
Ashley, with the support and advice from Dr Farjo, lead surgeon, chose to undergo an FUE procedure with the ARTAS system, which involved having 2000 grafts of hair microscopically FUE harvested by the robotic software, and then transplanted to the new sites.
The cutting-edge technology automatically finds the best donor hairs from the back of the head and can currently perform extractions at a rate of up to 1000 per hour.
The 46-year-old, is due for a follow up PRP (Platelet Rich Plasma) treatment in a month's time. The treatment aids in recovery and stimulation of growth and can be used separately or in tandem with a procedure.
Ashley is not alone in his hair loss worries, as this type of procedure is becoming less of a taboo subject.
Speaking of her husband's procedure, Dawn said: "I think years ago it was bit embarrassing to have a hair transplant and it was a bit of a secret, now it's not."
"There are many more men having hair transplants and feeling and looking a lot better.
"I said to him, if you're not happy with it, which you're not…why not fix it?
"I'm a big believer in, a problem is there to be solved, and that's his (Ashley's) problem, and we can solve it."
Indeed, the issue is becoming more acceptable to talk about in the public eye than ever before with other celebs such as John Thomson & Alan Halsall (also recently treated at Farjo) opening up and talking about it.
If you want to book yourself in for consultation, please call us on 08453 132 131 or post details on our Consultation page