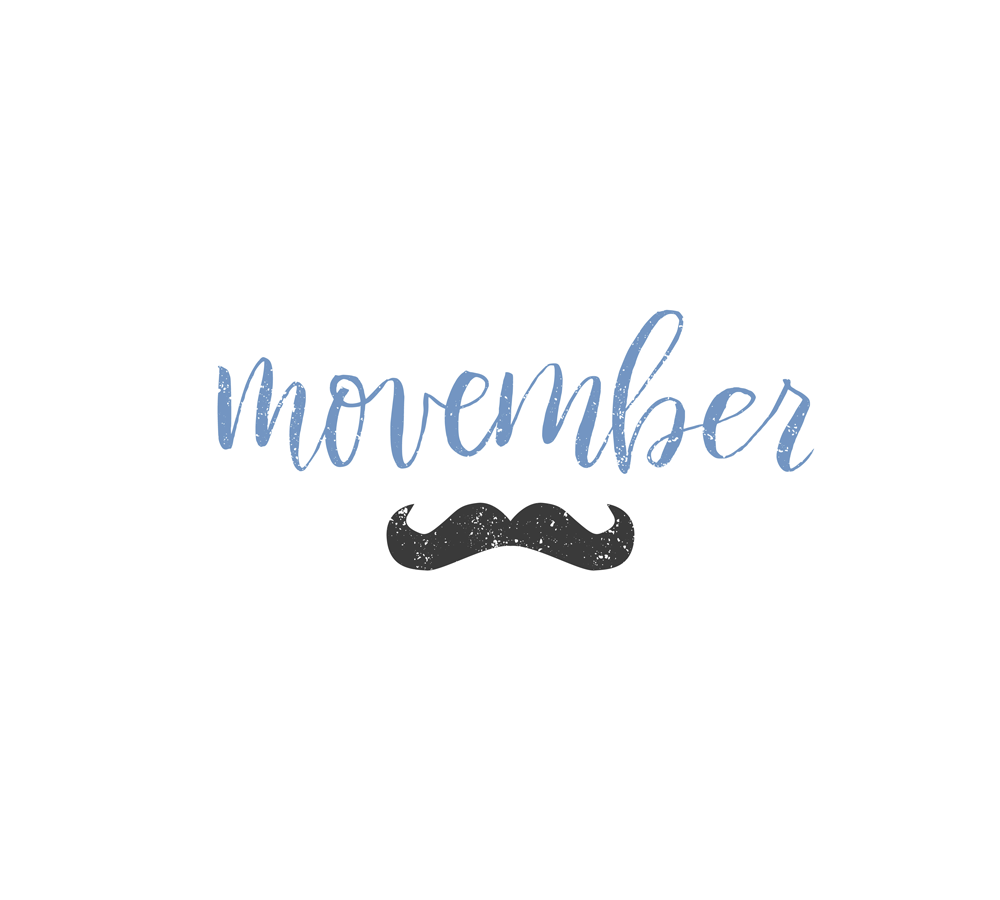 Remember, Remember, it's the Month of Movember!
9th November 2016
Now an annual global event, 'Movember' is the month to 'grow your mo' to raise awareness of various male cancers. Movember aims to encourage men to grow a moustache for 30 days and raise funds to go towards cancer diagnosis, detection and treatment.
Cancer will impact most of us during our lifetime and sponsoring research to reduce the number of preventable deaths is something I wholeheartedly support. However, this yearly phenomenon of facial hair growth has brought to light a male body issue that is often left in the dark.
Not all men can grow facial hair. In fact, a lot more men than you may realise are positively 'baby-faced'.
Beards and moustaches are often regarded as an indicator of a man's age, masculinity and social dominance. Some recent studies even found that full beards were judged to be more attractive for long-term relationships and bearded males may have superior parenting ability.
While I'm not so sure about some of these sweeping generalisations, the reasons why Movember can be a potentially discomforting month for our baby-faced friends are obvious. Men complain that they don't look manly enough or that people tease them for appearing adolescent, some go as far as to say it's a physical disadvantage. But, unlike being too short to model or too tall to be a jockey, there are options to tackle your lack of beard growth if it's having an impact on your self-esteem.
The demand for non-scalp hair transplants is rising with more requests coming through for beards, eyebrows and eyelashes. The popularity of hair transplants is growing, heightened by celebrity ambassadors such as Wayne Rooney and John Thompson, and it was inevitable that the trend would settle and become the norm. As such, the number of men now broaching the subject of a beard transplant is increasing, along with the number of procedures being carried out.
Having performed the first full facial hair transplant in 1996, I've seen the procedure develop leaps and bounds and it's now possible to create an extremely natural-looking beard. Grafts have evolved and are now microscopic in comparison to the larger ones used in the early days of transplanting.
Although beards are a growing trend, we recognise that transplant surgery is not always a vanity exercise and there are often underlying medical reasons for the lack of hair, making the step to enquire somewhat daunting for most men.
At Farjo, we strive to make the consultation as informative and comforting as possible. It's important that we understand a patient's hopes and explain what can be realistically achieved. Although developments in the industry are encouraging, we ask men to think about what results they are looking for and what's achievable.
If you're considering beard transplant surgery then a consultation should help answer all your questions and, hopefully, have you on the road to feeling 'mo' confident and masculine. Remember though, facial hair should be for life, not just for Movember!