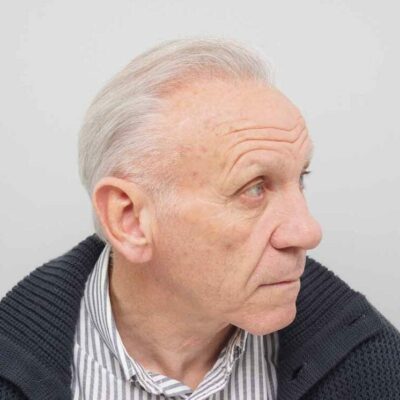 Peter Reid, ex-footballer
Procedure Overview

FUE
Type 6 Hair Loss
1733
OR alternatively call
0333 370 4004
Peter Reid is an English football manager, pundit and retired footballer. A defensive midfielder in his playing days, Reid enjoyed a long and successful career. He started his career at Bolton Wanderers, before signing for Everton in 1982 helping the club win domestic and European honours, including the 1st division title twice and the European Cup Winners Cup. He was voted as the PFA Players' Player of the Year in 1985 and came fourth in the World Soccer Player of the Year award, behind Michel Platini, Preben Elkjær and Diego Maradona. He represented England at the 1986 FIFA World Cup and 1988 UEFA European Championship. He won 13 caps in total, and was in the team that played in the infamous 'Hand of God' world cup quarter final against Argentina. He also played for Queens Park Rangers and Manchester City, before being appointed manager of the latter and enjoying a successful spell. He also famously managed Sunderland, where he achieved promotion to the Premier League  on two occasions and achieved two seventh-place finishes in the top division.
Peter had 2 hair transplant procedures using the FUE harvesting method mainly to extend his hairline backwards to cover the top in 2016. He is a naturally confident character, but felt his hair loss betrayed how he felt and thought the mirror showed a different person!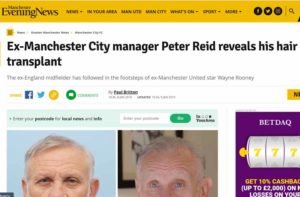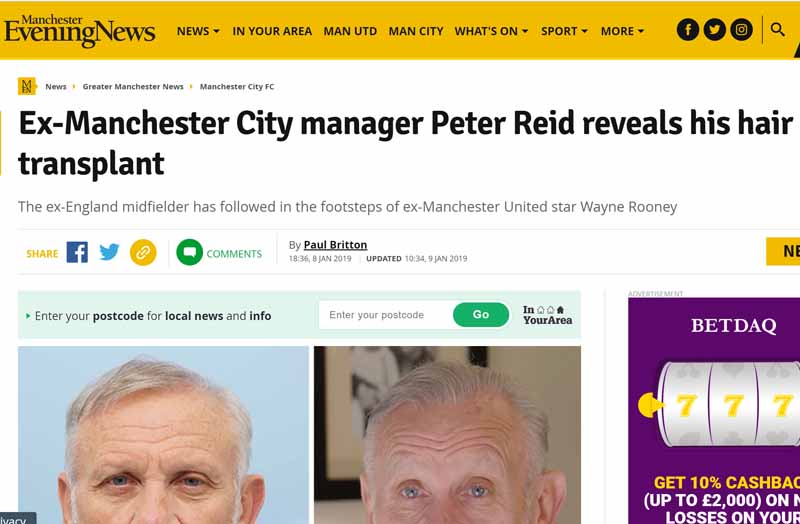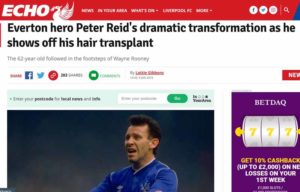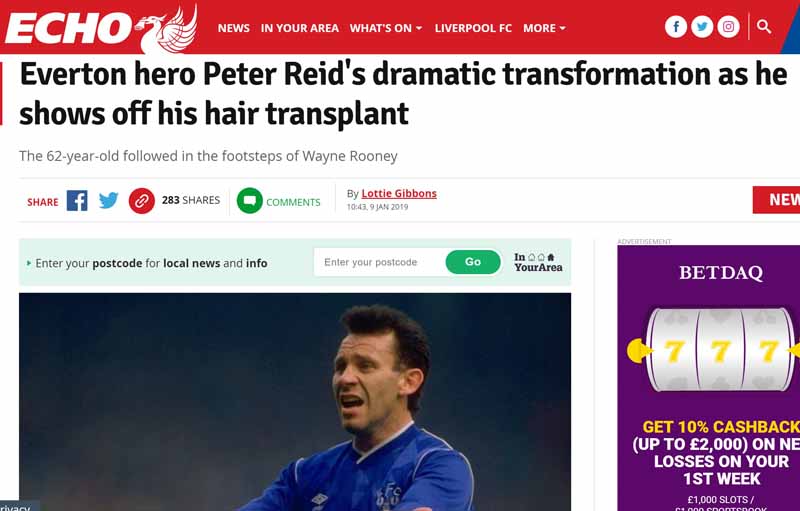 If you are looking for a solution to your hair loss problems, then do not hesitate to contact us today. You can Book a Consultation with one of our doctors or a patient manager to determine whether surgery would be a suitable option for you.
Procedure gallery